Kellie Shore
Eltham Psychology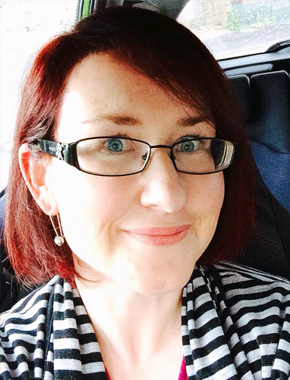 KELLIE SHORE
PSYCHOLOGIST
Kellie Shore is a Clinical Psychologist who works with individuals from adolescents through to older adults. She has 20 years experience within the public mental health sector and forensic services.  
Kellie uses a range of evidence based strategies in her work, drawing from cognitive behaviour therapy, mindfulness based techniques, and dialectical behaviour therapy. Kellie's special interests include treating clients who suffer from anxiety, depression, emotional dysregulation, stress, unhelpful eating patterns, grief, adjustment difficulties, self esteem and relationship difficulties. She has a particular interest in working with children and adolescents and their families. Kellie can also provide a range of cognitive assessments for children, adolescents, and adults.
Kellie has worked in various settings, including The Royal Children's Hospital, where she was Senior Clinical Psychologist in the adolescent mental health inpatient ward. She is currently dividing her time between private practice and a Senior Clinician role at eheadspace – The Youth Mental Health Foundation online counseling initiative.  Her previous work settings include both child and adolescent psychiatric specialty services, and the New Zealand Department of Corrections Psychological Service, where she held the role of Principal Psychologist for 10 years and maintained a specialist interest in young offenders. 
Kellie currently offers appointments on Monday, Wednesday (2pm-9pm)  and Saturdays (9-1pm).